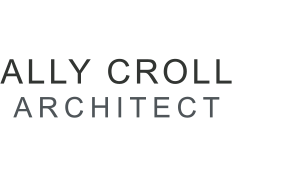 Ally Croll Architect
9 Stanley House, 117 Henderson Street,
Bridge of Allan FK9 4HH
Practice Description:
Ally Croll Architect is a fairly new Architectural Practice, based in Bridge of Allan. The Practice was formed in April 2016 and almost all of our work is local, although we have recently been involved in a project within the Scottish islands. Ally Croll, Owner and Director of the Practice has more than 15 years experience working within the industry, winning many design awards along the way. We pride ourselves on the fact that almost all of our work since forming the Practice has been received by word of mouth, based on our existing reputation.
We specialise in mostly domestic projects, both large and small although have taken on small commercial projects also. Our domestic work includes extensions, alterations and renovations of both contemporary and historic/ Listed buildings, along with conversions and new build designs. We are highly experienced in creating imaginative, inspiring, functional, creative and uplifting spaces to be within. From the very first meeting we aim to listen carefully to what our clients wish to achieve, be fully informed on their budget and work closely with them to set out on designing their project; ultimately designing the space and light that they will live in, work in and be completely happy with.
From the first meeting with new clients to completion of the project on site; we can be involved on a either a full or partial Architectural Service basis; discussing the best way forward to cater our Architectural services towards our clients and their project's individual needs.
Ally Croll Architect
Ally Croll Architect
Henderson St, Bridge of Allan, Stirling FK9 4HH, UK