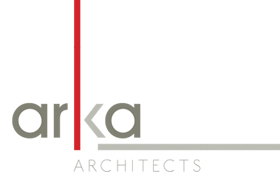 Arka Architects
24 Cockburn Street, Falkirk FK1 5BG
Practice Description:
At Arka, as design lead architects, we approach each project in a holistic way. Only by understanding the entire task, in its fullest sense, can a solution that delivers on all levels be attained.  
Collaborating with you, the client, to refine and truly understand the 'brief' we fully engage with and appraise the project context to produce designs that add real value. Only by getting under the skin of a building's character or the unique qualities of a new site can we as architects design and deliver solutions that respond to setting, structure and materiality. At every level, from creating a sense of place, down to the craftsmanship of assembling individual materials, our skill is to make every decision count towards the realisation of a truly distinctive project. 
At Arka we listen hard and think incisively, an approach that delivers both cost effective and elegantly resolved architectural solutions.
Arka Architects
Arka Architects
Cockburn St, Falkirk FK1 5BG, UK