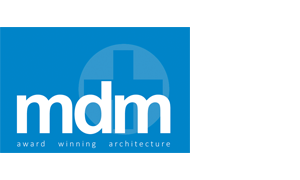 Machin Dunn & MacFarlane Ltd
The e Centre, Cooperage Way Business Village,
Cooperage Way, Alloa,
Clackmannanshire FK10 3LP
Practice Description:
Machin Dunn & MacFarlane is an award winning Architectural Practice based in Central Scotland. At the core of our business is the passion our experienced team has for consistently delivering quality – both in terms of architectural design and service to our clients.
Since its inception, our practice has emerged as an industry leader in energy efficient design. Our knowledge of and passion for innovative construction methods ensures a fabric first approach to sustainable architecture. This is balanced with creativity and value to create inspirational buildings which enrich the built environment.
Our clients are at the heart of everything we do and we believe in developing a strong relationship which enables us to provide a tailored service which delivers your aspirations; both in terms of design and budget.
Please contact us to arrange a free consultation where we would be happy to discuss your ideas further.
Machin Dunn & MacFarlane Ltd
Machin Dunn & MacFarlane Ltd
Alloa FK10 3LP, UK