Russwood Timber Yard Visit
Visit of Russwood Timber Yard on Friday 7th September 2018.
This popular visit much enjoyed by Architects, is an opportunity to learn more about timber products: their manufacturing, characteristics, use and specifications.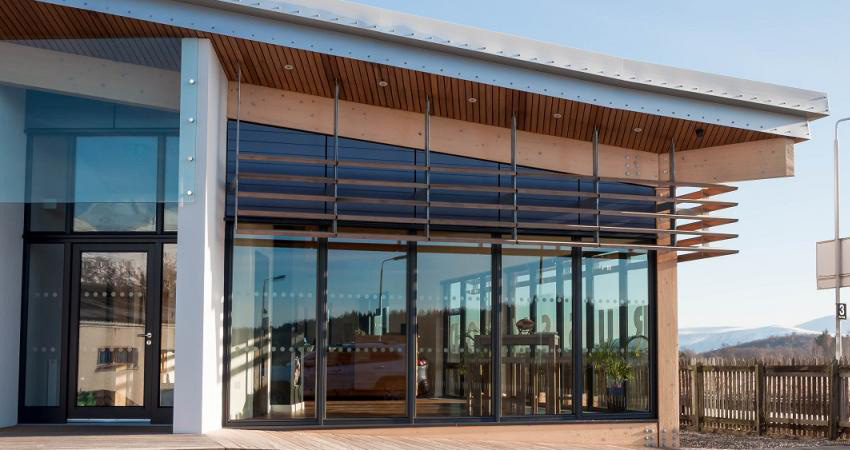 (Photograph: Mark Williams)
7.36am
– Depart Stirling Station by the train to Aviemore. (From Dunblane – 7.43am).
Alternately drive to Russwood located next to Newtonmore railway station.
10.00am – Visit of Russwood Timber Yard
1.00pm – Lunch
Afternoon – Visit of the award winning Highland Folk Museum in Newtonmore (open air museum with many 18th to 20th century buildings).
Other options:
• Relaxing in the village of Newtonmore (Setting for the TV series Monarch of the Glen)
• Early return to Stirling after lunch/ morning visit.
End of afternoon – Return to Stirling
Some may like to stay over and spend the weekend in the Highlands with family/ friends (who are welcome to join our party for the day).
The visit of Russwood Timber Yard and the sandwich lunch are free. Transport and afternoon activities are the responsibility of the participants.
To Book:
Please send an email to SSA President to book the visit at Russwood:
SSA Committee Members:
Sandy Lees (Acting President)
Tommy Thomson (Past President)
Caroline Meikle (Treasurer)
Ally Croll
Claire Gibbons
Mhairi Grant
Liliane McGeoch
SSA Representatives at RIAS Committees:
Conservation - Sonya Linskaill
Council - Tommy Thomson
Education -  Claire Gibbons
Practice - Tommy Thomson
PPC - Tommy Thomson
Sustainability - Mhairi Grant
Members:
To access the exclusive members content, click here:
Members:
To access the exclusive members content, click here: